Your Doctor is Just a Click Away
Need to see a medical provider? Our search tool allows you to find top-quality, board-certified physicians who meet your healthcare needs.
Schedule an appointment or a virtual consultation:
Select Provider
Choose City/Town
Select Specialty
Choose Doctor
Skip The Wait
HIIP Connection is a secure and convenient way to schedule your medical appointments online.
Need to schedule by phone?
Call our scheduling team Monday - Friday from 8 am to 5 pm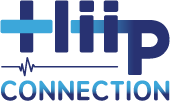 Schedule an appointment with a local in-network physician in minutes
At Hiip Connection, we know your time is valuable, that is why we are removing barriers to make healthcare convenient and simple. 
Grow your Practice, Reduce Overhead,Optimize Workflow, and Keep Patients Happy
Hiip Connection Physician Scheduling Software simplifies clinical workflow, reduces staff burnout, and improves patient access.
DIGITAL SOLUTIONS WITH A HUMAN TOUCH
High-value care and a better patient experience drive trust and advocacy, which is why Hiip Connection offers access to online scheduling and call center services 24 hours a day, seven days a week, 365 days a year. Our online scheduling software offers digital-savvy patients the convenience of booking an appointment from their phone or computer, and, for those who prefer human interaction, our team of bilingual HIPAA-compliant experts – who know your practice and your unique needs – answers every call, even on weekends and holidays. 
Unleash the power of your clinic today
For more information, call us at 787-437-0001
Hiip Connection Physician Scheduling Software empowers physicians to be successful entrepreneurs and effective service providers by streamlining the appointment management processes workflows.
Our software platform integrates a team of HIPAA-compliant experts dedicated to answering your patients' calls and addressing their needs.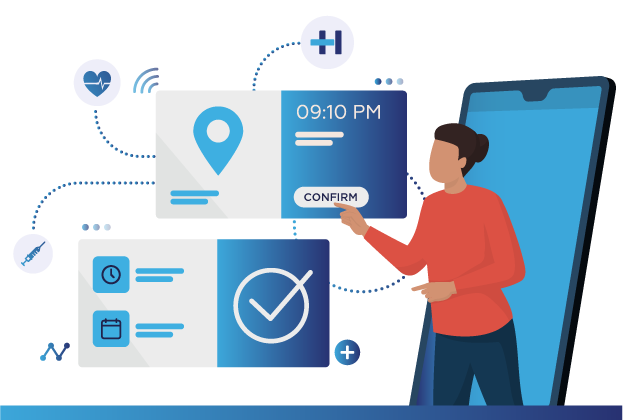 COMPLETE HEALTHCARE INTELLIGENCE
Hiip Connection is part of CredeMtia, a leading healthcare software company, dedicated to unlocking the potential of healthcare organizations by providing technology tools to help them scale their businesses with confidence.
CredeMtia guarantees the highest standards of patient safety and quality ensuring compliance, simplifying the medical operation workflow, and driving revenue.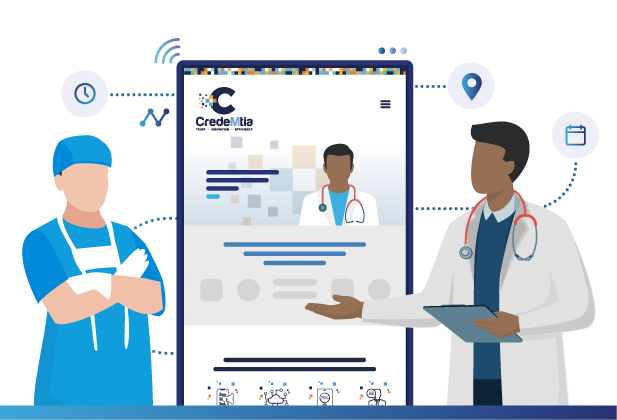 Need to schedule by phone?
Call our scheduling team at 787-437-0001 between 8 a.m. and 5 p.m. Monday through Friday
How to use HiiP Connection
Step By Step instructions – Start Your Free 30 Day Trial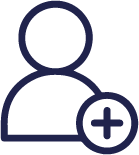 Set up a secure account in just minutes using your email address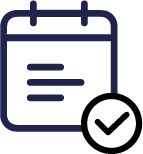 Schedule your Doctor's Appointment
Use the Search Tool and choose a provider based on your needs, doctor's name and/or your location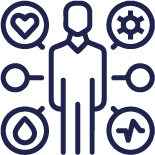 It's that simple. Our database is comprised of board-certified physicians who keep you healthy with best practices and clinical expertise